6/24/2022 8:00:00 AM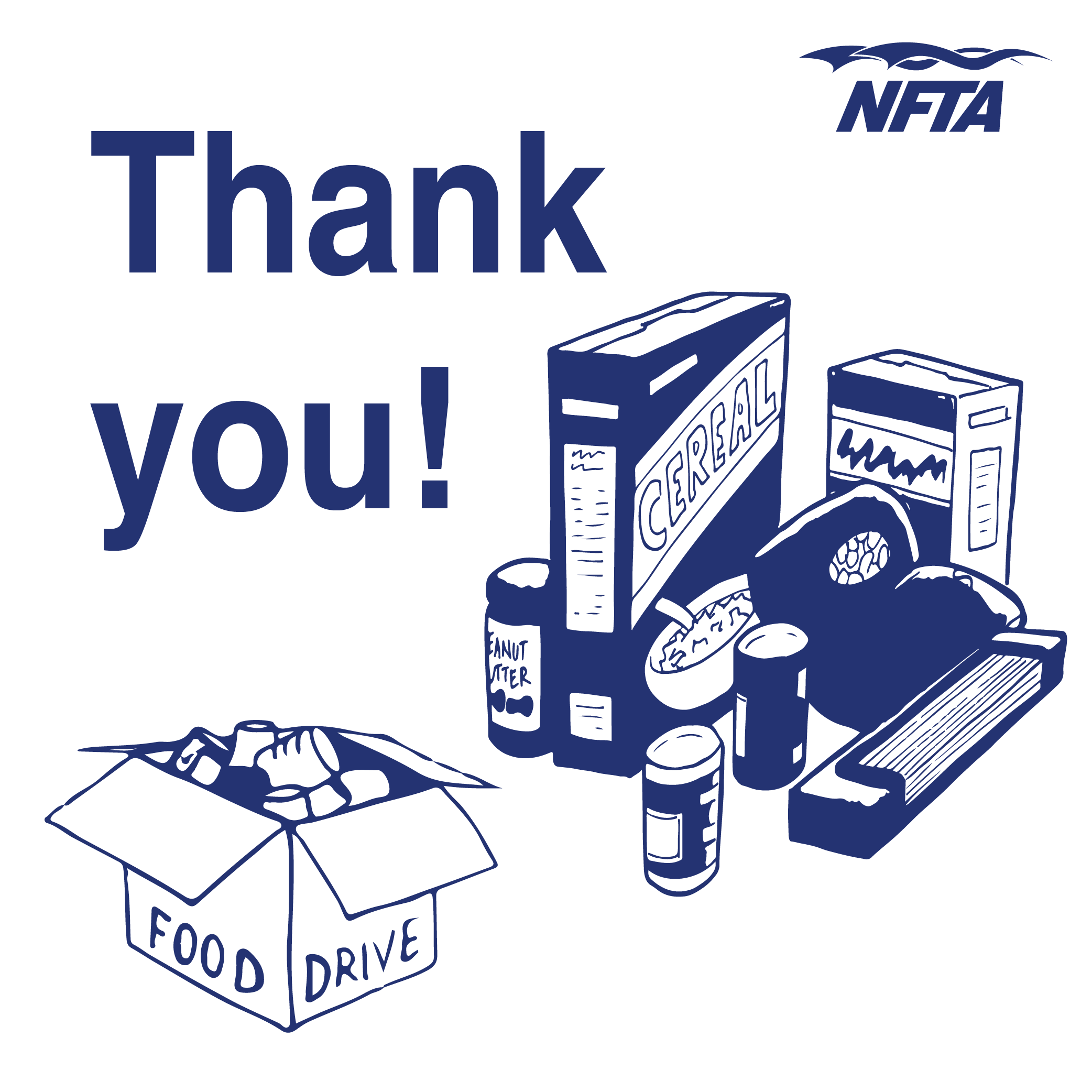 We would like to thank everyone who donated to the NFTA's Helping The Community Food Drive in partnership with FeedMore of WNY.  We collected an overwhelming amount of food to help those affected by the Tops shooting.    
To date, FeedMore has provided more than 504,000 pounds of food and resources within the community,  serving over 64,000 households affected by this tragedy. FeedMore is resilient in its recovery efforts and is continuing to collect donations and look for volunteers to help where needed. For more information, please visit FeedMore of WNY.
We are so grateful to everyone who supported this cause and for helping our neighbors in need during a difficult time.  
---