11/20/2023 11:00:00 AM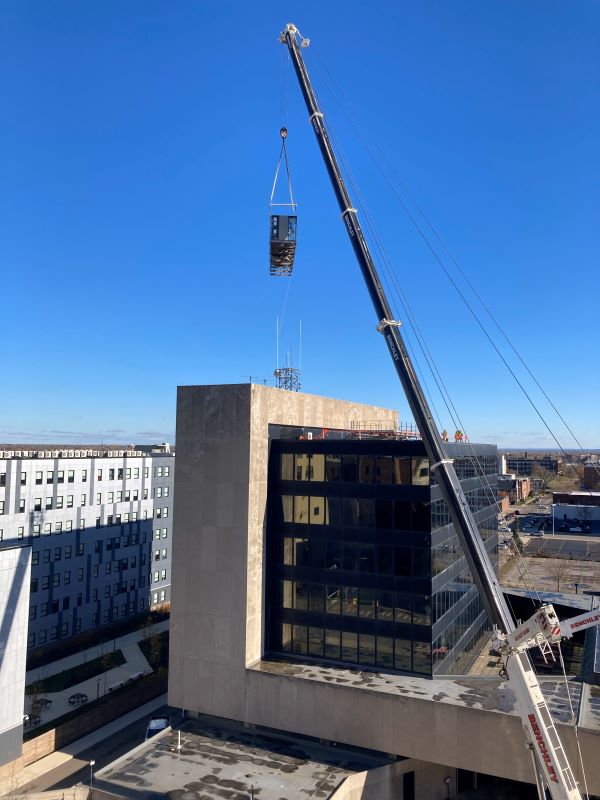 This weekend, the MTC's chiller was removed from the roof by using a large-scale crane.  Everything went well and all goals were achieved.  
On December 9, the second phase of the project will occur that will include installation of the new chiller.  The area around the MTC will again be blocked off, primarily around Ellicott Street. 
If you are interested in seeing how things went, we have included some photos.
---