11/23/2021 9:00:00 AM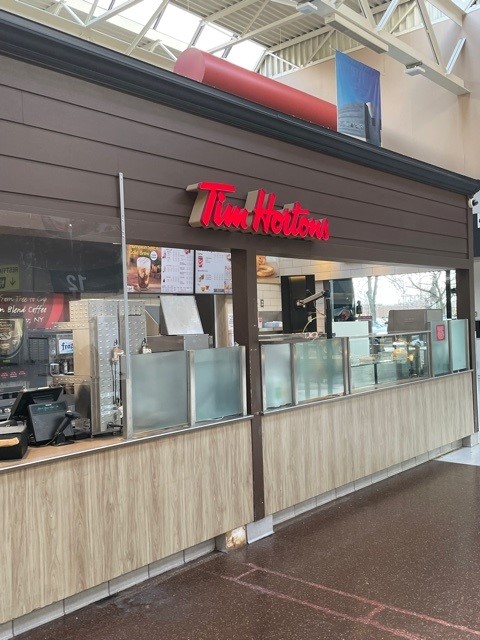 Just a reminder, Tim Horton's at the MTC is open.  They reopened earlier this month and are glad to be back to doing what they love to do. 
The menu has been modified a bit as they are focusing on easy-serve foods and drinks. But, if you need a caffeine boost or a snack, be sure to stop by.  They will be happy to serve you. 
Tim Horton's welcomes customer experience input. If you want to share feedback regarding a recent visit, all you need is your receipt code to complete their Survey.
---