3/21/2023 7:30:00 AM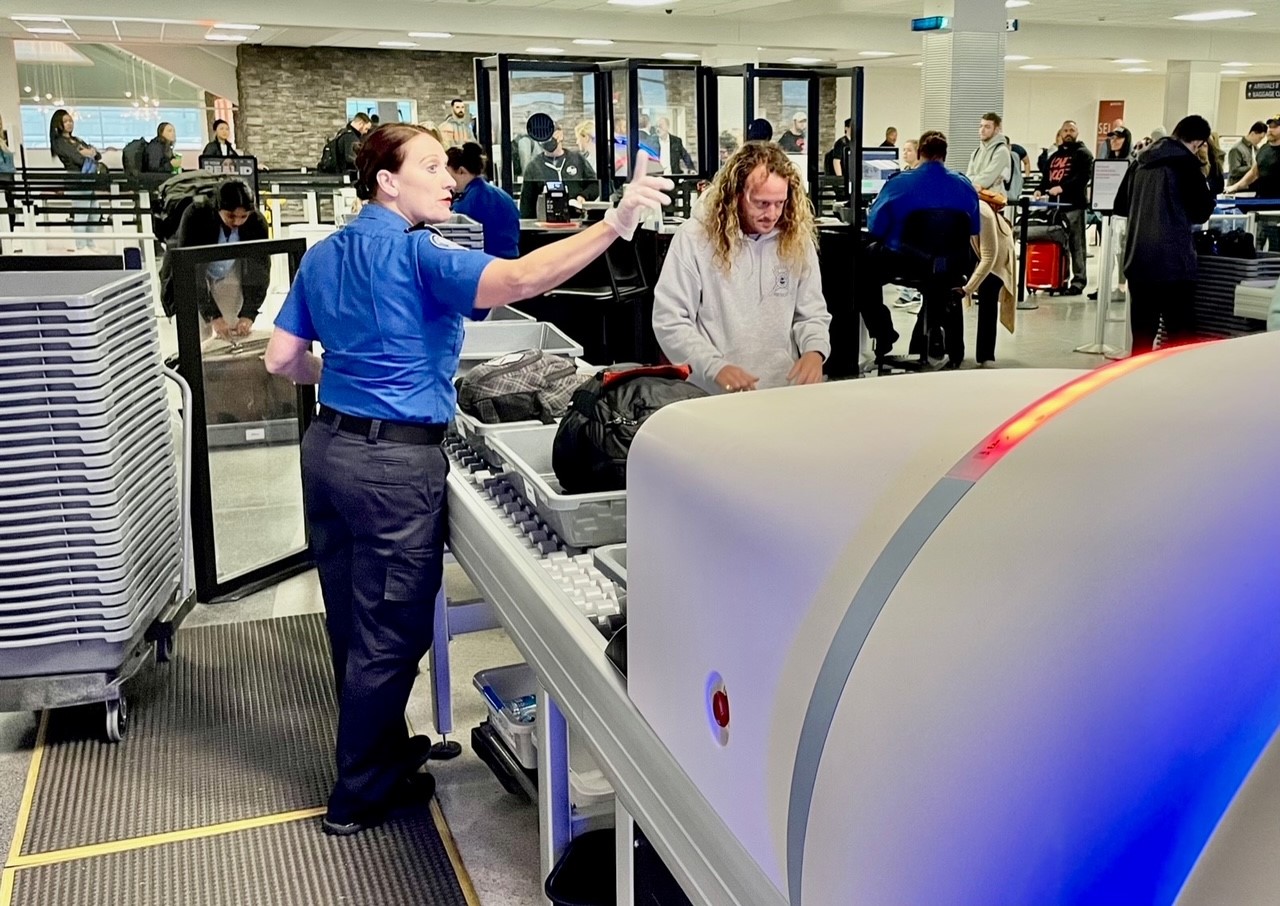 The Transportation Security Administration (TSA) is prepared for spring break travelers across the state and is focused on ensuring the most efficient checkpoint experience for new and seasoned travelers. The spring break travel season continues through April 21, and TSA anticipates that its officers will screen increasing passengers at airport checkpoints as travel volumes may exceed pre-pandemic levels.
TSA continues to make progress on investments and policies that enhance security, advance checkpoint efficiency and improve the passenger experience, including:
Maintaining a near-constant recruiting effort across Upstate New York to hire and train new officers on the frontline needed to accommodate growing passenger volumes;


Increasing signage, public awareness, and civil penalties of up to nearly $15,000 to reduce the number of firearms that TSA officers are detecting at security checkpoints;


Investing in technology deployments that improve identity verification, such as the credential authentication technology units installed at travel document checking podiums at the airports in Upstate New York during the past year, will enhance security by ensuring that IDs are valid.
TSA recommends the following travel tips to help spring break travelers arrive at their airports prepared for the most efficient TSA checkpoint experience:
Tip 1: Pack smart. Start with an empty bag and ensure you do not have any prohibited items. Do not attempt to bring a firearm through a TSA checkpoint; doing so compromises the safety and security of other passengers and TSA officers at the checkpoint. Passengers who try to bring a firearm through a checkpoint will receive a civil penalty (fines may be as high as $15,000) and lose eligibility for TSA PreCheck®. Additionally, local law enforcement will become involved because these passengers may present additional risk beyond the firearm, and as such, they may receive enhanced screening. Other prohibited items include explosives, flammables, knives, razors, replica weapons, and more. To avoid delays, passengers should view TSA's "What Can I Bring?" page and begin packing with an empty bag.      
Tip 2: Remember the 3-1-1 liquids rule. Passengers may bring one quart-sized bag of liquids, aerosols, gels, creams, and pastes through the checkpoint if each item is 3.4 ounces or less and fits into one quart-sized clear bag. Liquids over 3.4 ounces must be packed in a checked bag. Sunscreen in a container larger than 3.4 ounces is commonly available but is not considered medically necessary as a carry-on item. Larger quantities of sunscreen are allowed in checked bags. Any liquid, aerosol, gel, cream, or paste that alarms during screening will require additional screening.
Alcoholic beverages with more than 24% but not more than 70% alcohol are limited in checked bags to five liters (1.3 gallons) per passenger and must be in unopened retail packaging. Alcoholic beverages with 24% alcohol or less are not subject to limitations in checked bags. For carry-on bags, passengers are limited to 3.4 ounces or fewer containers that can fit comfortably in a one quart-sized, clear, zip-top bag.  FAA regulations prohibit travelers from consuming alcohol on an aircraft unless a flight attendant serves it. Additionally, flight attendants are not permitted to serve a passenger who appears to be intoxicated.
Medically necessary liquids, gels, and aerosols over 3.4 ounces are allowed in reasonable quantities, but they must be declared at the checkpoint for inspection.
Tip 3: Enroll in TSA PreCheck®. First trip without the parents? Get your own TSA PreCheck membership. In January 2023, 92% of TSA PreCheck passengers waited less than five minutes at TSA checkpoints nationwide. Traveling with the kids? Children 12 and under may join a parent/guardian with TSA PreCheck in the dedicated lanes. Most new enrollees receive a Known Traveler Number (commonly called "KTN") within five days, and membership lasts five years. The five-year enrollment fee is $78; online renewals are $70.
Tip 4: Ask TSA before you travel. Contact TSA's travel security experts via social media by sending a message to @AskTSA on Twitter or Facebook Messenger. Passengers may also text 275-872 ("AskTSA") on any mobile device. An automated virtual assistant is available 24/7 to answer common questions, and AskTSA staff is open from 8 a.m. to 6 p.m. daily, including holidays and weekends, for more complicated questions. Travelers may also reach the TSA Contact Center at 866-289-9673 from 8 a.m. to 11 p.m. on weekdays and 9 a.m. to 8 p.m. on weekends/holidays. An automated service is available 24 hours a day, seven days a week.
Tip 5: Arrive early and carry on kindly. Spring break travelers should give themselves plenty of time to account for traffic, parking, rental car returns, airline check-in, security and making any airport purchases before boarding a flight. Avoid consuming excessive alcohol before boarding, as flight attendants and gate agents may deny boarding to intoxicated passengers. Passengers who engage in unruly behavior at the checkpoint or during a flight may face substantial penalties and possible prosecution on criminal charges.
Tip 6: Be checkpoint ready. Arrive at the checkpoint lane with a mobile or printed boarding pass and valid ID readily available. Remember to empty pockets and place the contents into a carry-on bag when approaching the screening area. All travelers will be asked to remove outerwear before the screening. Listen closely and follow the instructions of the TSA officer for guidance through the screening process.
TSA encourages all passengers to remain vigilant. If You See Something, say Something®.
---