1/11/2021 8:00:00 AM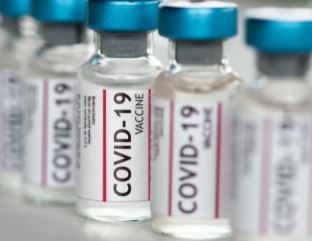 The health and safety of our employees at the NFTA is our top priority and we are working diligently to make sure that we do everything possible to minimize the risk related to the spread of COVID-19. One way to do that is to provide our employees with the opportunity to receive the COVID-19 Vaccination. Please see the guidelines below.
Vaccination Rollout Plan
As frontline essential workers at the NFTA, COVID-19 vaccinations will be provided to employees based on guidance from federal, state and local health officials.. As phasing allows, shots will be available and provided for NFTA employees at designated vaccination centers. The vaccines will be available at no cost and will be provided on a voluntary basis. To determine if the vaccine is appropriate for you, speak with your primary care physician.  If you receive a COVID-19 vaccination through another source (your primary care physician, pharmacy, etc.) we ask that you provide those details to us so that we may update our records. If you decline this vaccination, we will require you to complete a declination form that we will provide. The opportunity to receive the vaccination is optional.
Available Vaccinations
In response to the COVID-19 pandemic, two vaccines have been authorized by the Federal Drug Administration and New York State's independent COVID-19 Clinical Advisory Task Force for use on adults 18 years and older. The first, developed by Pfizer and BioNTech, was approved unanimously by New York State's independent COVID-19 Clinical Advisory Task Force on December 10th and formally authorized by the FDA on December 11, 2020. The second, developed by Moderna, was authorized by the FDA and approved unanimously by the Clinical Advisory Task Force on December 18, 2020.
The Vaccine will Require Two Doses
Depending on the specific vaccine received, a second shot is needed 3-4 weeks after your first for optimal protection against this serious disease. COVID-19 vaccines that require 2 shots may not protect you until 1-2 weeks after your second shot.
Currently, researchers do not yet know how long immunity after vaccination lasts. The continuance of prevention practices, such as wearing a mask, washing your hands regularly, and social distancing will still be required.
These links provide detailed information and are good references:
https://covid19vaccine.health.ny.gov/what-you-need-know
---