11/18/2022 9:00:00 AM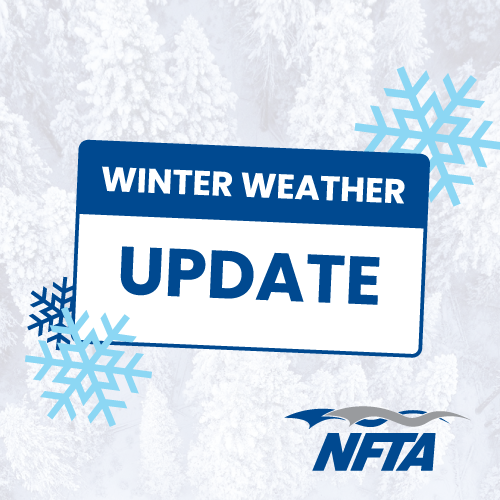 Dangerous driving conditions forced us to suspend bus service for Erie County on Friday, November 18.  We are providing bus service in Niagara County (Routes 50, 52, 55, and 59), and Metro rail is operating as well as Paratransit.
Most flights at our airports are canceled.  The NFTA team is working round the clock dealing with extreme conditions, we wanted to share this post, which really illustrates that we are indeed the City Of Good Neighbors.
---