6/7/2021 9:00:00 AM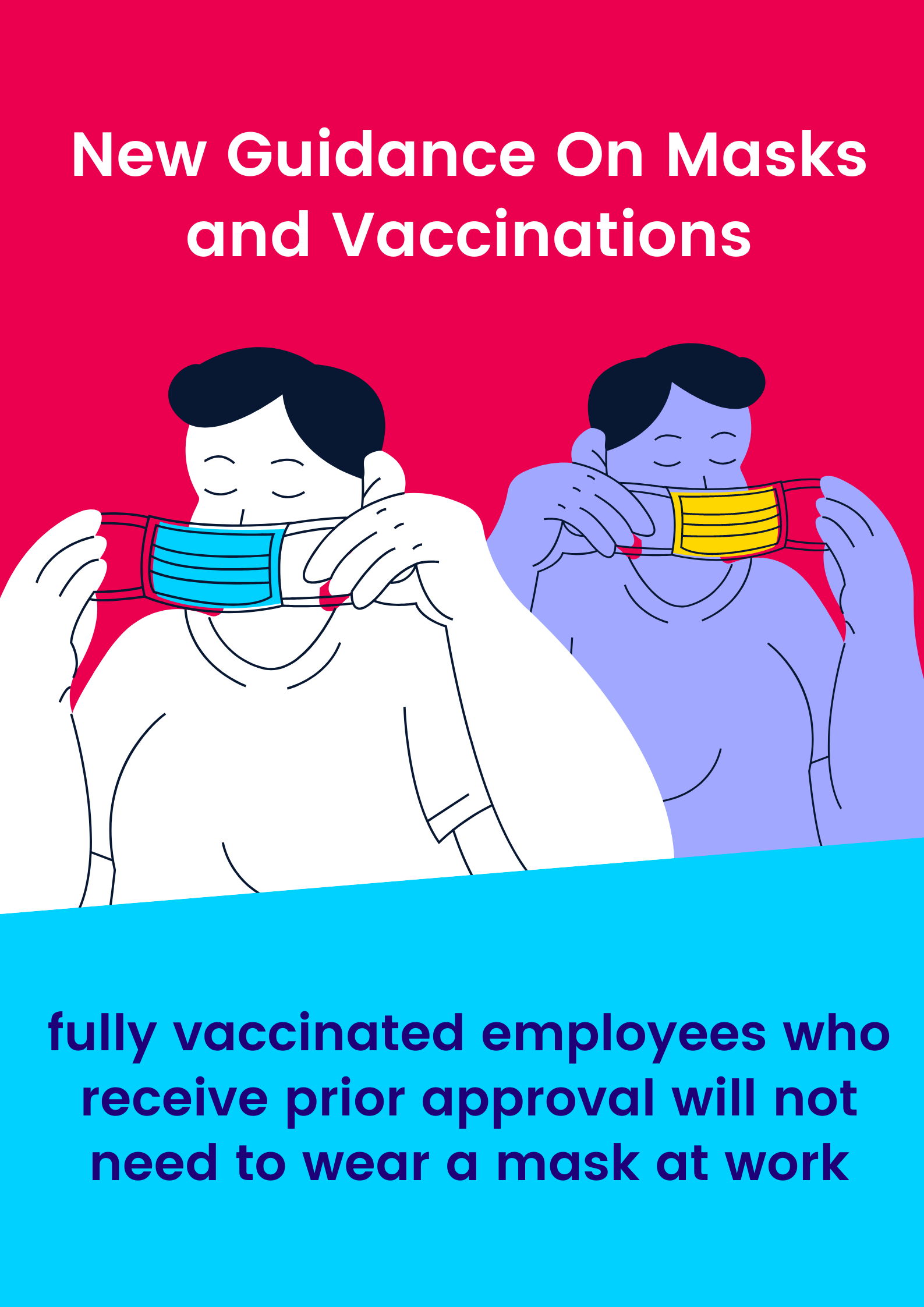 Based on New York State's adoption of the new Center for Disease Control (CDC) guidelines, we are excited to announce that fully vaccinated employees who receive prior approval will not need to wear a mask at work.
Starting June 3, 2021, we will begin allowing fully vaccinated employees to work without a mask once we confirm that the employee has been vaccinated.
To be eligible to work without a mask, employees must demonstrate proof of vaccination by showing your COVID-19 Vaccination Record Card. Vaccinated employees who provide proof of vaccination will receive an "identifier" sticker to be placed on their employee badge.
Only those who have received the sticker will be allowed to remove their mask in the designated areas noted above.
Human Resource Department will be setting up times at each location. More details will be provided over the next few days on how and where you can receive your vaccine sticker.
For more detailed information, see New Mask Guidance 6.3.21
---