1/12/2023 8:00:00 AM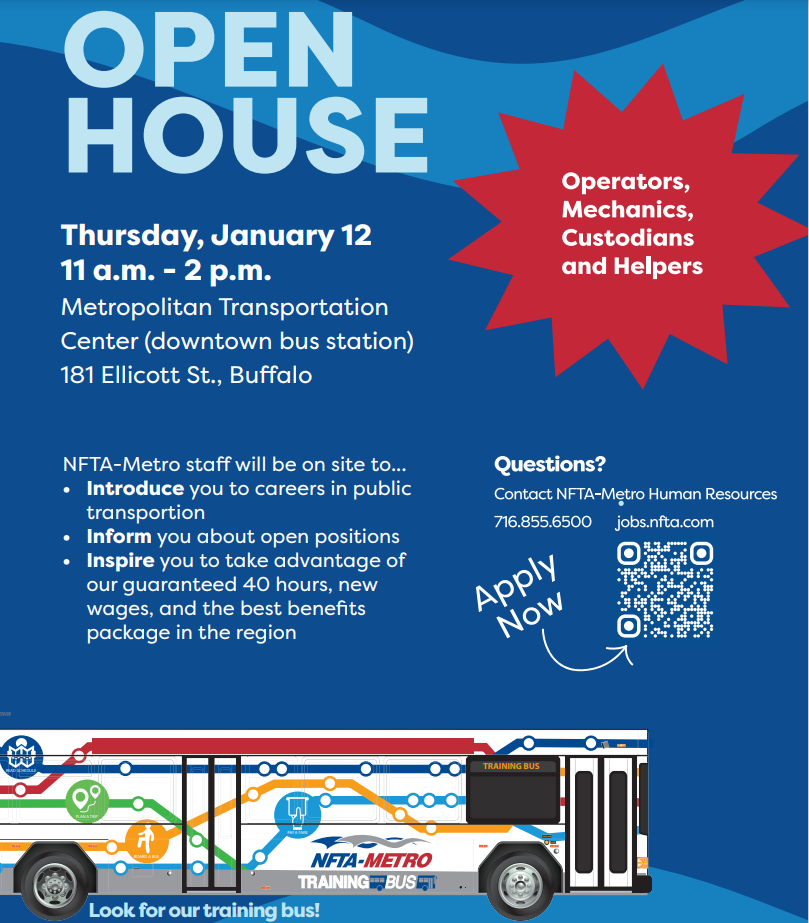 The NFTA is hosting another open house on Thursday, January 12, at the MTC from 11 a.m. - 2 p.m. 
Please share the information included in this post with family and friends. Also, don't forget about the NFTA's referral program, you can earn up to $5K for referring quality candidates.
Originally posted Jan. 5
---